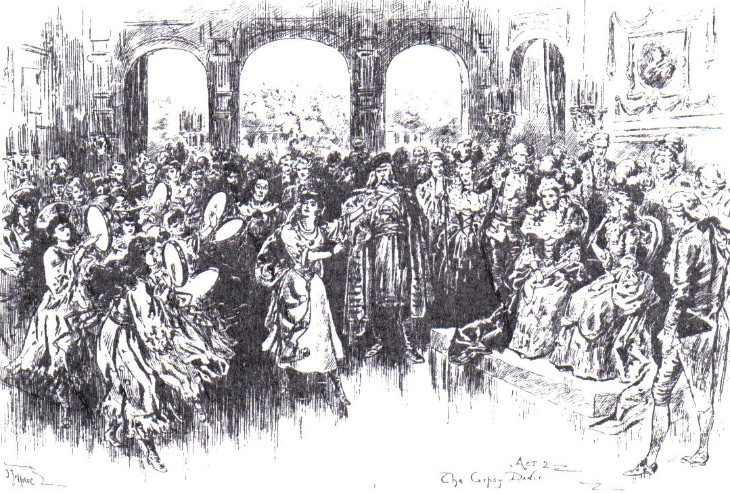 Mirette
One of the most unfortunate operas of the 1890s was this work by Andre Messager. It lasted for only 102 performances total before dropping out of the repertoire, and was revived only twice up till 1908. Rockford Operetta Party presented a concerted version of the opera on March 11 and 13 at First Presbyterian Church of Winnebago in 2011, thus securing the North American premiere. Read the review of our first performance at www.thewritehag.com.
See part of the performance on YouTube at http://youtu.be/CoYGjJ6Md2k.
Listen to mp3s of the music by clicking here.
Cast
Gregory Lewis - Baron Van Den Berg
Tim Borden - Gerard
Jared Slothower - Picorin
Scott Farrell - Bobinet
Jordan Becker - Francal
Lorie Parker-Weinrich - Mirette
Erica Edquist - Bianca
Annie Ryan - Marquise
Jana Withers - Zerbinette
Jenn Polecastro - Bertuccia
Sue Lewis - A Servant
Gregory Gyllsdorff - piano